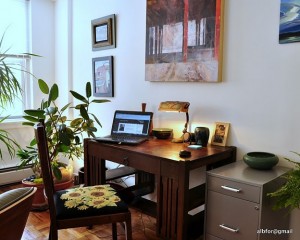 Since I have worked in the field of clinical psychology and addiction for 20 years in Philadelphia, I know many psychologists, psychiatrists, social workers and professional counselors in the area. As the son of a psychiatrist and social worker who also live in Philadelphia, I grew up with all of my parents' friends who are in the field as well. I have worked at the University of Pennsylvania Counseling Center, Drexel University Counseling Center, Rehab After Work, Temple University, Hahnemann University and the University of the Sciences and maintain numerous connections from these positions. My involvement with the Philadelphia Society of Clinical Psychologists and the Pennsylvania Psychological Association also allows me to easily find therapists with particular specialties.
How to Choose a Therapist
Here are some resources that might help you choose a therapist, psychologist, social worker or counselor in Philadelphia and beyond.
American Psychological Association/APA Help Center: How to Choose a Psychologist
The reasons one might seek psychotherapy, financial considerations and what credentials to look for in a therapist, and examples of real-life situations where someone could find relief from therapy. The APA also has a psychologist locator under "Find a Psychologist."
American Psychological Association/APA Help Center: How to Find Help Through Seeing a Psychologist
Tips on why one would utilize therapy, how to choose a therapist, how to get the most out of it, and how to evaluate if it is working well.
Philadelphia Society of Clinical Psychologists: Psychologists' Credentials
Gives the different boards and the number of years and schooling needed for licensure. There are additional resources in the "For the Public" section, including a psychologist search of the members of the Society. http://www.philadelphiapsychology.org/pscp/pscpstart.php
National Institute of Mental Health (NIMH): Getting Help: Locate Services
General sources where you can go for referrals and help, including links.
Substance Abuse and Mental Health Services Administration (SAMHSA): Choosing the Right Mental Health Therapist
What you should look for in a therapist, and links to other organizations that can help you find services in your area.
Substance Abuse and Mental Health Services Administration (SAMHSA): Mental Health Services Locator
Find services in your state.
Pennsylvania Psychological Association: Psychologist Locator
Resource to find a psychologist.
Find a Social Worker
National directory of social worker listings. You can do a basic or an expanded search. (To access the other pages on the website, click the small red-underlined "home" that's near the middle of the page.)
American Psychoanalytic Association (APsaA)
Professional organization for psychoanalysts. Find an analyst through here. But wait! Go here to find out what an analyst does and get referrals to low-cost clinics here (scroll under "about psychoanalysis"): http://www.apsa.org/
Referrals for Intervention:
The Treatment Solution
I am affiliated The Treatment Solution which is a network of Interventionists who work to help families, friends and loved ones with performing an intervention. The Treatment Solution coordinates all aspects of an individual's intervention, treatment, aftercare and follow-up including counseling, referral to inpatient or intensive outpatient, recovery house and support groups.
Some interventions though are less complicated and can be as simple as figuring out the best way to approach the person you care about and begin a conversation about your concerns in such a way that they listen and talk about the role drugs, alcohol or other addictive and compulsive behaviors may play in their life.
Addiction Psychology Associates
A network of Psychologist in and around Philadelphia who have specialties in addiction. You can read reviews here.
Follow us on Twitter https://twitter.com/#!/AddictionAssoc
Psychologist-Psychoanalyst in Madrid – www.consultabaekeland.com
Helping you find the most qualified medical malpractice attorneys for your case
Links for Reviews of Jeremy Frank Ph.D. CAC Philadelphia Psychologist and Main Line Addiction Counselor on Google Places here.