The Bermuda Triangle of holidays for addiction and recovery (Thanksgiving, Christmas and New Years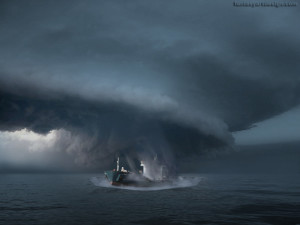 Alcohol and drug use, family and the holidays converge to form the Bermuda Triangle of Addiction (Thanksgiving, Christmas and New Years)
As we approach the Holidays which are generally a time of joy and celebration for most people we should keep in mind that holidays can also be equally hard as well for many of us. Holidays may be particularly difficult for individuals who are in recovery from addiction. The holidays, Thanksgiving,  Christmas and New Years have long been considered the Bermuda Triangle of Addiction, where drugs, 
alcohol
 and family issues can intermingle in the perfect storm.   There is probably no time of year that can be so filled with mixed feelings for clients and 
therapists
 alike. For all of us, the holiday culture may bring with it an emphasis on feelings of celebration, togetherness, love, happiness and joy. Well, many of us just aren't always feelin' it. Many during these times experience intense pressure to feel good, look good, be in a relationship, be in the perfect relationship and be generally merry when the truth is that things are more rough at sea.
Individuals with substance abuse disorders have the added pressure that drinking and partying seems ubiquitous during these times. Individuals in active addiction or well into recovery have longstanding associations with drug and alcohol use and the holidays. These were times when we saw old friends, got high for old time sake, defaulted to old behaviors, had extra money to burn, parties to attend and time off from work. Furthermore, it was probably precisely during these times when we were most likely to cope with interpersonal
stress
through the use of drugs and alcohol. 
There is a close association between good times and stress. Wikipedia defines "
Eustress
" as a positive response one can have to a positive challenge that good stressors can present. While that is a complicated concept there is a thin line between what we consider stressful and what becomes a challenge, and navigating the social challenges of being with family during the holidays can go either way.  My esteemed colleague and friend
Robert J. Chapman
, Clinical Associate Professor of Behavioral Health Counseling at Drexel University,  published a wonderful article on the subject for students home for the holidays which applies to anyone visiting home for the holidays, "
Home for the Helidays
." (http://www.thenetwork.ws/documents/HomeHelidays.pdf)
Friends and family can play a key role in supporting their loved ones and others who are struggling or who have struggled with addiction and recovery. Some easy ways to support people we care about are to ask them what they need during these times. Is there any way I can be helpful to you when you visit? Sometimes it is really important to flat out avoid certain drinking or drugging situations where there may be people, places and things (another deadly triangle) that can converge to trigger relapse. Oftentimes, a recovering person may not feel comfortable or entitled to ask others to reduce or stop their drug or alcohol use in support because they feel it is too much to ask, it means they are weak or selfish. In the Big Book of Alcoholics Anonymous there is a passage addressing how important it can be for a spouse or partner to choose abstinence in support of someone they care about. It goes on to suggest that if it is so hard to stop drinking in support of someone you care about then you yourself should take a look at your own relationship with alcohol. 
The most important thing you can do is talk about it. It's true that sometimes a recovering person might get annoyed if you ask them if they mind if you have drink around them. There is just such a range of feelings about this sort of thing that you can never know how someone feels about being in a drinking environment unless you ask them. Likewise, don't assume everyone feels wonderful about visiting aunt Emma or uncle Ralph. Ask you your friends or partner in a neutral way how they are feeling about the holidays."Do you have any holiday plans?"  Are you looking forward to that?" When drugs or alcohol are concerned it is always an option to take a rain check, leave early or just not show at all. If you are hosting the party there is no reason to have a full top shelf open bar at your house if your partner isn't comfortable with it. For all the emphasis on spirit and cheer remember there are also individuals who can take it or leave it. You can always spend time with the kids at the party, playing ping pong in the basement, watching Thomas the Tank Engine with the tiny ones or throwing yourself into cooking or serving hors d'oeuvres.  If 19 year-old cousin Joey who is known for sporting a flask, some oxys or percs (
Oxycontin and Percocet
) or Xanies and Addies (
Xanax and Adderall
) is planning on visiting from college then next time you see him tell him this year the holiday party is a destination road trip in Bermuda where the drinking age is 18, alcohol is sold on Sundays from licensed establishments and alcoholism and drug abuse are major threats to social stability according to the Bermuda Hospitals Board.